Nino Bravo was born in Aielo de Malferit on 3 August 1944, with the name Luis Manuel Ferri Llopis. For almost four years he lived among the people of Aiel, playing in the town's streets, strolling through the Ensanche and attending the kindergarten that the Franciscan Sisters had set up in the old Hospital de Beneficencia. When he was just 4 years old, his family had to leave the town to so his father could look for more opportunities in his job, but he never forgot his brief time there, and even less his first years of schooling.
Nino Bravo's family and friends were the cornerstone of his life. For this reason, between performances, he always returned to Valencia to spend time with them.
Nino Bravo's artistic career spans from 1961 to 1973, including different periods where he performed as a singer for Los Hispánicos and Los Superson, as well as a solo artist.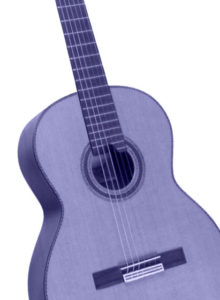 From the beginning of his career, Nino inspired admiration from all kinds of audiences. As a result, he received a great deal of recognition, both during his lifetime and posthumously, and several fan clubs were created.
In the early 1970s, the well-known manager José Meri took over the reins of Nino Bravo's artistic career, which opened up a range of new possibilities for the singer. In March he took part in the 2nd Festival de la Canción Española (Spanish Song Festival), held in Barcelona to select the Spanish representative for the Eurovision Song Contest. The song "Esa será mi casa" was well received, but the final choice was Julio Iglesias with "Gwendolyne". Success at festivals came in July of the same year, when Nino Bravo won fourth place in the 3rd Olimpiada de la Canción de Atenas (Athens Song Olympics) with the song "El adiós", composed by Augusto Algueró.

On 20 April 1971, he married María Amparo Esther Martínez Gil, a young woman he had met a few months earlier at the Valencian discotheque "Victor's". Although they both attempted to celebrate the wedding in secret with just their closest family and friends, two correspondents from the magazine "Mundo Joven" managed to get wind of the news and burst into the church to get the exclusive.